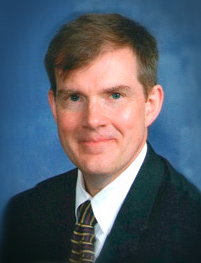 Dr. Phil Jamieson
President
Phil is a member of the East Ohio Annual Conference of the United Methodist Church. He has served as a pastor of churches as well as taught in a seminary. He is married to Jan and they are the parents of two children, Bethany and Mark. They are also the coauthors of Ministry and Money: A Practical Guide for Pastors and the 2012 United Methodist Guidelines for Finance Committees. Phil began his service at the Foundation in 2013. For general questions about either the Foundation or Development Fund, please contact Dr. Jamieson.
Email:
phil.jamieson@umfmtc.org
Phone: (615) 259-2008
David Reed
Development Officer
David has spent his career helping people deal with matters of personal or corporate finance. With Met Life, he earned certification and gained experience in estate planning. He has worked with owners of companies in mergers and sales, helping to structure their financial matters. David has also chaired Communications for the conference and the budget committee of Connectional Ministries. He served briefly as the first Director of Development for Lakeshore Assembly. David has served on the board of the Society of St. Andrew and is currently a member of the boards for the United Methodist Men's Foundation and the Foundation for Evangelism. For questions about planned giving or stewardship, please contact Mr. Reed.
Email:
drreed47830@gmail.com
Phone: (731) 431-5654
Tiffany Ford
Administrator for the United Methodist Development Fund
Tiffany has three children and has worked for the Methodist Church in various positions for over 17 years. She has worked for the United Methodist Development Fund since February of 1999. Tiffany can answer any question you might have regarding investing or borrowing from the Fund.
Email:
tiffany.ford@umfmtc.org
Phone: (615) 259-2066
Sara Finger
Administrative Assistant
Sara is a graduate of Murray State University and grew up in churches in the Tennessee and Memphis Conferences. She is the daughter of Tim and Anita Pafford; Tim is a retired local pastor in the Memphis Conference. She is married to Jarrod Finger, a structural designer, and they have a son, Michael. Sara brings a banking, customer relations, sales, and lifelong relationship with The United Methodist church into this position. She comes to the Foundation from an area bank, having most recently been a Branch Operations Manager. For questions about endowments or investing with the Foundation, please contact Mrs. Finger.
Email:
sara.finger@umfmtc.org
Phone: (615) 259-2008